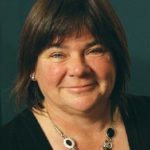 Every now and then I get a chance to help someone personally, be it through some knowledge that I already have, or some research that we do together or whatever is needed. These times are very special to me and I love being able to do this. The personal one to one interactions ensures that I stay very grounded and have knowledge of community needs and goals. Thank you to everyone who gives me this opportunity and thank you to the SpringDale team who also help to deliver this one to one service.
Usually I learn a great deal through helping someone else, sometimes there are very unexpected learnings but there is always learning. I love learning. I'm not sure how else to say it. Some things are easier for me to learn than others. I know I learn better through listening and conversation, then I can back it up with reading and discovery and even role play.
Mostly I need to learn in waves or layers. I need to have some initial information to outline the whole picture and then I need to build upon this initial information and keep building. Through every conversation and through every interaction helps me to build my understanding and then the next step for me is to try to inform people and I definitely learn from that. Perhaps it helps the information to engage both sides of my brain and thus make it mine.
Knowing how you learn, knowing what helps you to remember, knowing how you receive information the most effectively, are all so important and I wish I knew all these things earlier but then I wouldn't have known how special this information is. I now carry my iPad with me – it allows me to take notes that I can print out, without retyping and they are all there in date order – it becomes my extra memory.
During September we will be celebrating Adult Learners Week at SpringDale from 1- 8 September there will be special activities happening – please take the time to ring SpringDale and register that you would like to be informed of our special activities – ring 03 5253 1960 or Text your name and that you'd like to be on our keep informed list to SpringDale's new mobile number 0416 450 534 or email messenger@springdale.org.au and we'll be in touch.
Learning helps me stay happy. I was asked the other day Do you get 'me' time? I reflected quickly and responded with I'm lucky enough to do what I love. I love focusing on vision for SpringDale and the other groups that I am involved in but I am equally comfortable looking at finances, cooking, washing dishes or taking out the rubbish. Unfortunately I don't have a bucket list – I have been lucky enough to be able to do things I've wanted to do.
I read a quote recently Happiness is when what you think, what you say, and what you do are in harmony. Mahatma Gandhi. This quote rings true with me, through life lessons, I have become very comfortable with its sentiment and intention. My life's motto of finding fun in all I do is also in harmony with this quote and maybe it's a philosophy.
Looking forward to seeing you during Adult Learners' Week or at some other time.
Anne Brackley
Coordinator SpringDale Neighbourhood
Centre for the SpringDale team