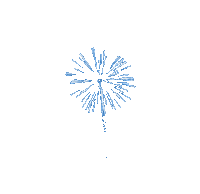 This year, 2019 SpringDale Neigbourhood Centre is celebrating 30 years of assisting the local community. Its been 30 Years and we are going strong. Here we recap significant milestones of our past.
First Meeting Held at Clifton Springs Room.
SpringDale Community Cottage (later to become SpringDale Neighbourhood Centre) was started in 1989.
Drysdale Community Hall Committee agreed to a Neighbourhood House to be at the back of the Hall.
Applied for seeding grant for the first copy of the SpringDale Messenger $1850 for 3000 copies and it was stated in the grant application ….. It is envisaged that the production and operations of the community newsletter will be self-funded after the first edition.
In the Bellarine Rural City Council's Community Plan it stated the strategy to "Support the establishment of Neighbourhood Centres where appropriate."
Membership fees 50c in 1991.
Linking Neighbours was an initial project of SpringDale Community Cottage. (this is still a goal of SpringDale).
Drysdale Local Caroline Rickard had the SpringDale key for people to collect and use. (She is still heavily involved in the community through Rotary)
$3000 grant was placed in a Capital Money Maker account.
SpringDale started using the hall in June 1992.
Community Hall charged $5 per hour in 1992.
Complaints about the Messenger not being delivered – Coordinator following up – still happens in 2019.
First 3 courses fully funded by the Dept of Further Education – Effective Parenting, Stress Management and Return to work skills.
Welcome Kit idea floated Oct 1992.
December – ex housing commission house bought for $2,000 ($6,000 to relocate it) became the SpringDale Building til 2005.
SpringDale Singers started August.
Child care started – $10 per hour (more than it was in 2019)
One of the first projects of SpringDale was Linking Neighbours – we are still trying to do that in 2018-19 with Neighbourly Networking.
Annual membership $1.
Our first computers were from Burt Computers – John Burt is a cousin of Lesley Whitcombe who is a SpringDale Volunteer.
SpringDale held Tourist Guide Courses (we want to do that again).
Another course was Get that Job – what a great name.
Lots of actively organised fundraisers all the time – chocolates, gifts, bulbs, etc
Bought our first fax.
Photocopies 10c for not for profits, 15c for everyone else.
Volunteers children were included in the Occasional Care numbers.
Chasing debts a consistent problem
Classes mostly craft and light exercise
We bought 6 Trapezium tables at $55 each (we still have them)
Friendship Quilt $300 grant
DCSCA started as a community group of SpringDale in 1998 civic association
1st meeting DCSCA 3 June 1998 at CFA 90 people including 37 reps Businesses / organisations
Child Care rules changes SpringDale behind the 8 ball
Advocacy for a Multi arts facility – 2nd project of DCSCA
500 student contact hours
Occasional Care costs and time increased – sessions to go from 2.5 hours to 3 hour sessions
State Government subsidy enabled Occasional Care to be set up and to increase hours
Groups – Which Craft and Sew and Sews
We had 2 netball teams and a tri-athlete group
Community Association auspice supposed to finish end of year
New Residents Kit first printed
Dual highway was finished between Drysdale and Geelong
Lisa Neville as our Coordinator was advocating for more Police officers
Occasional Care was Licensed
We received a donation from the Geelong Rodeo
Coordination Funding was $18,190 compared with $88,000 today
Occasional Care funding was $5,224
10 year Celebration held on Friday 15th December
Messenger was resized to A4 from its initial A5
Minister for Education declared a minimum class fee
GST introduced
Y2K – was an issue the jump from 1999 to 2000 and potential computer problems
We held a Youth Expo
Historical Society used SpringDale for their Christmas event
Belly Dancing was a new class and very popular
For events we borrowed the Orange Bowl from Mac Donalds
New piano was purchased
Relocatable in place (now our Art room)
A meeting was held re the Hall and it becoming part of SpringDale to allow the renovation to go ahead – it worked!
Cluster set up in April 2000 – Ocean Grove, Queenscliff, Bellarine Living and Learning and SpringDale
Assistant to Coordinator ceased in June 2000
MYOB was set up in July 2000 and we had $107, 000 in the bank
Adrian Mannix died
Anne Brackley started to be involved in the Messenger
The North Bellarine SupplemeHuman Services Forum was set up
Income in 2001 was $92,659
SpringDale accused of being hijacked by the Labour Party
Lisa Neville elected to Parliament
We became involved in 10,000 steps program and sold pedometers
1st Adrian Mannix Award Evening held
Print run of Messenger increased to 4000
CWA withdrew their $25,000 redevelopment contribution
Photocopying 20c for A4
The Core Business/Services of SpringDale were defined and aligned to be able to speak to Queenscliff Woodworkers who were wanting to be part of the redevelopment
Feb wages were 80% of costs – this was perceived as a huge problem by the new Committee
The Jigsaw Library started at SpringDale and we adopted the Portarlington Toy Library
DCSCA was incorporated
Used debt collection agency for the first time
Chess Club, Mahjong, Musical Instrument Group, French Club, Traveller's Club, and Scrabble started
Membership fee $2
Denis Napthine visited and launched the Writers' 10th Harmony book
SpringDale Writers closed leaving us with 17 groups
New building was available for use for AGM in August
Our new kitchen was licensed
Many discussions were held trying to get the new security system running well.
Lyn Ingles became our graphic Designer
Julie Aylwin was employed as the Assistant Coordinator
Debra Winter was a student on placement
Granted a work credit card
June Purchased a large catering fridge for the licensed kitchen
We held a Strategic Planning project with the help of Roger Hastricht
Homework Group was established
John Brumby came to visit just before the election and present certificates to the Homework Group
Started Vacation Care
August 2009 Julie resigned – in her exit interview she stated that she really would have liked a desk!
Brett started a traineeship and job
Pierce enabled our information to be accessible from any computer
Held 20 year celebrations
Over the last 10 years we have created a new room by cutting the computer room in half and erecting an event sign.
2010 to the Present
We have held Community Summits and they have helped us to prioritize issues and raise those issues with governments of all levels – resulting in the redevelopment of the Clifton Springs Fountain, a great deal of work has been achieved on the Clifton Springs foreshore, we got the NBN quite early in its roll out compared to the rest of Australia, and the highest priority of the community was the Drysdale Ring Road and we got it funded!
It took 7 long years of fund raising to get the licensed kitchen converted into a full commercial kitchen – thanks to Federal, philanthropic funds from the Percy Baxter Trust, Bendigo Bank and from a great deal of time consuming fund raising and eventually from the City of Greater Geelong
We have held workshops with World Famous presenters – leading facilitators in felting, orthobionomy and the psoas muscle to name a few.
We have had Premiers and Prime Ministers to visit.
Many people call us the community hub and we are their first port of call.
We continue to provide the Welcome Kit and over the last 5 years we have held Dining Group outings to welcome new residents, lunchtime group, and morning tea group all help to try to enable people an appropriate time to join in around their lifestyle!
We have run projects on Economic Development and Autism and many other areas of interest. All this has been done in conjunction with our many partners – the Federal Government