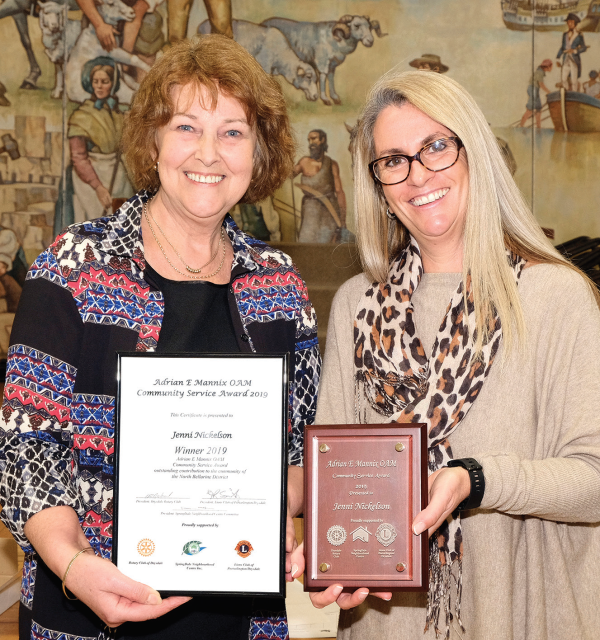 Congratulations Jenni Nickelson the winner of the 18th Adrian E Mannix OAM
Community Service Award. Jenni has lived in the Drysdale area for her whole
life and has given thousands of hours to our community. Her time has been spent
supporting the Peninsula Little Athletics, Drysdale Tennis Club, Drysdale Cricket
Club, Drysdale Kindergarten, and more recently in many roles at the Drysdale
Uniting Church and Concern Op Shop. Jenni has also been a Justice of the
Peace for 13 years and a Legatee for Geelong Legacy Club.
This year Michelle Hutchins (nee Mannix), Adrian's daughter, presented the award
to Jenni. Michelle has known Jenni for most of her life and was so happy to
be part of the ceremony. Michelle said "Dad would be so proud". Michelle is
looking forward to attending next year and bringing other family members with
her to future events.
For those who know someone who gives tirelessly to our community, please
consider nominating that person for the Adrian E Mannix OAM Community
Service Award for 2020 – nomination forms will be available on the SpringDale
website and from our partners the Rotary Club of Drysdale and the Portarlington /
Drysdale Lions Club.