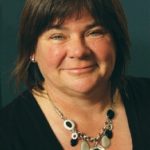 It is so important to enjoy what you are doing. Having the right mindset to enable you to enjoy your time, your tasks and the people around you is so important to finding satisfaction and being able to enjoy your life.
Have you ever been so absorbed by an activity that time just flies by and you achieve what you set out to do? Luckily this happens to me all the time. But it doesn't happen by accident. I make a decision to enjoy what I am doing. I try to find the part of the job I am about to start that is going to allow me to look back on it and know it is done and hopefully it is done to the best of my ability.
Over the years I have written about my motto, "Finding the fun in all I do". This continues to help me along the journey that I am taking. I love finding the fun in anything. The fun may be finding the pattern that I have seen. The fun may include designing a system to help other people to be able to achieve great results. The fun may be being able to understand something that you didn't understand before.
The fun might be being able to laugh at a mistake you have made. Last month I tried to help my son write whipper snipper for an ad in the Messenger to see if someone might have a whipper snipper that they weren't using and could donate to Drysdale Train Station. Today I found out from another Drysdale Train volunteer that I spelt the words incorrectly but a local has already answered the call and offered a whipper snipper – although I spelt it wiper sniper.
Another way that I have fun is through learning something new – I love learning new facts and love being able to use that knowledge especially if I can use that knowledge to help others. The reverse of this is – I find it difficult to be around negative people. In the past I would try to let negative words and ideas wash past me but it always had an effect.
Those who know me, know I'm not perfect. I am very human – I couldn't even spell whipper snipper properly but I keep trying and that's why my motto is written the way it is Finding the fun ….. it doesn't say I can or I will.
I am enjoying my journey – I'm not sure what the destination will be but I am looking forward to finding fun along the way, meeting wonderful people, enjoying creative food, art, literature and ideas and learning how to master tasks that I am good at and finding people to help with tasks that I'm not good at and having the wisdom to know the difference.
Looking forward to meeting with you at SpringDale or somewhere else,
Anne Brackley
 for the SpringDale Team
PS Thank you for all your best wishes and congratulations