What We Do
We really enjoy entertaining and making people happy. Singing is our major interest, with our voices divided into two groups – Alto and soprano, but by using different backing instruments our performances are enhanced.
The Bellarine Community Singers has become more of an Entertainment Group, as we diversify and use all the talents that choir members can attribute. These include Guitar, Ukulele and Piano players. We even have a talented mouth organist!
We have performed at various events including
We also performed short services for the RSL on Anzac Day at St. Leonards and November 11 at Portarlington. We also perform at various Aged Care facilities and shopping centres.
We always welcome new members, the more the merrier! To join our group, you do not need to be super talented, just be a willing participant.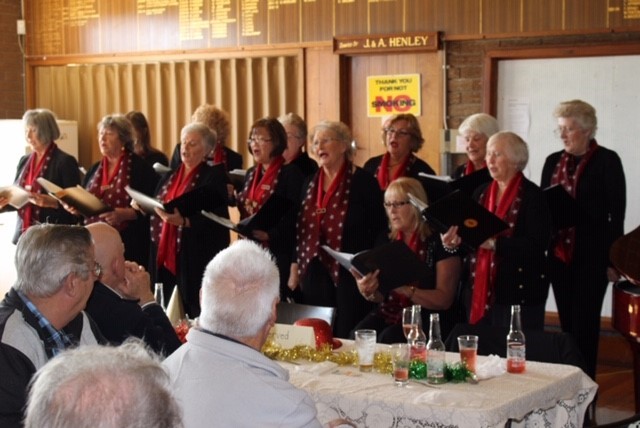 The Details
Contact: SpringDale on 5253 1960
Meeting Day: Thursdays [during school terms]
Meeting Time: 1:30 PM – 3:30PM
Location: SpringDale Hall
Donation: $3.00 per session
To attend any SpringDale Group you must be a member of SpringDale Neigbourhood Centre.
Annual Membership is $12.00. Life time membership is $100.00.
Each group charges a small donation fee payable to SpringDale Neighbourhood Centre to run the group activities.