This edition h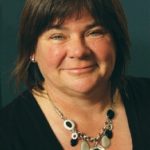 as a theme of service. ANZAC Day inspired us to think about all the forms of service that we participate in. All through our lives we are given opportunities to serve others. In the home, in the neighbourhood, in the community, in the region, in our state, in our country and in the world. Often it is the little things we do that have multiple roll on effects.
Those of you that know me well, know I love to watch a good movie and gain inspiration from situations portrayed. One of my favourites is Pay it Forward, the story of a very young boy who comes up with a practical theory of making the world a better place. His idea is to do 3 generous things to change the lives of 3 people and they need to pay it forward to 3 other people and so the concept continues. It doesn't take long before thousands of people are helping each other.
I've had a couple of ideas around this before, that haven't quite become a reality yet, I'd love to hear from people who might help get this started on the Bellarine.
When you think about the amount of service that is given on the Bellarine it is overwhelming – at playgroups, at kinders, at school, at sporting clubs, at Guides and Scouts, for the environment, for civic engagement, for health and welfare, through the food banks, through service clubs, our seniors clubs, through the RSLs and so many more. Every club and group has governance committees and each of them provide a vision, direction and energy to meet the need of our community.
I found inspiration in this quote – Service to others is the rent you pay for your room here on earth. Muhammad Ali
Thank you sincerely to everyone who provides service on the Bellarine. Special thanks to our staff and volunteers who regularly go out of their way to support our community. Once again I ask people to pass this Messenger on to someone you think might appreciate its content and hopefully uplifting articles.
Please consider supporting the advertisers who support us and please consider submitting information for the Messenger.
Yours sincerely
Anne Brackley
for the SpringDale Team