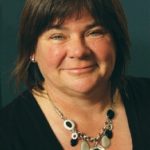 Dear friends and those yet to be friends,
Themes are becoming part of the Messenger structure, last month it was service and this month it is education, June will be about heritage, July will be about finding fun in what you do and August will be about Science. If you have an idea you would like to share under any of these upcoming themes – please submit it to messenger@springdale.org.au. I think a theme helps to take ideas and push them in various directions. Who knows what will happen next?
My life has had a number of different learning chapters – most of which I have written for myself some seem to have been started for me but I have finished them once I realised where I was heading. Learnings have been gained along the way and I have loved the feelings those learnings have stirred inside me making me ready for the next adventure.
When I was about 8 years old my Brownie Leader Mrs Bigmore sat with me and patiently helped me to do something I thought was impossible – tie a sheet bend knot for a Brownie challenge. Although the meeting only went for 1 1/2 hours, she seemed to sit with me for hours until I had success. She taught me patience and perseverance for success. I still use the rhyme she taught me to tie the knot and I share this with guides when I teach them. I have shared that skill with thousands of guides locally, nationally and all over the world.
When I was 17 Mrs Fawcett, the local Guide Commissioner asked me to reopen Drysdale Guides, I was overwhelmed and I was nervous, especially when the parents visited. I felt their eyes and ears on my every move and my every word – but they thanked us for the role we played in their girls' lives. I realised I had the self-confidence to take risks and this was brought out by the confidence Mrs Fawcett saw in me and taught me to have faith in myself. I continue to be a Guide Leader with Drysdale Guides and this month I will complete 41 years as a leader in this voluntary role.
In my twenties I was a programmer for State Bank and believed I would be more effective as a trainer and asked to be transferred. Within a few weeks my role changed and my life became far more fulfilling. I learned to be true to my dreams and live with integrity. Once I had this role I celebrated having the best job in the State Bank and eventually in the Commonwealth Bank.
I'm so lucky to have had so many different learning experiences – during work on a child health project in Bangladesh, learning from my parents, learning on the job, learning as a volunteer – I don't think there has been a day when I haven't learned something – I love learning.
I love it when someone comes into SpringDale and I can draw on my experience to answer the question immediately but I love it even more when asked a question whose answer I don't yet know but I say "Lets learn this together" and invest some time to find out the answer.
SpringDale has so many learning opportunities on offer – learning as a child or family through our Occasional Care Service, learning as a writer or advertiser in the Messenger, Directory or our Welcome Kit, learning as a student in our class or as the trainer for a class, learning as a member of one of our Groups or starting a new group as a leader/ facilitator, learning as a volunteer in the office or around SpringDale. We are all learning, the world is changing so quickly we have to keep our learning spirit pushing us along.
I love learning and I love finding fun in all I do.
Yours sincerely
Anne Brackley
for the SpringDale Team