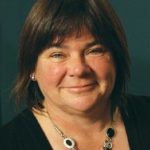 Dear Friends and friends that I am yet to meet.
As we work towards the SpringDale Annual General Meeting on Friday 24 November at 5pm we reflect on the year that was. It has been a big year. Two of our Committee Members have died Dr John Cottle and Debra Winter and these deaths have left a gap in our SpringDale Family. At the Annual General Meeting we will name the SpringDale Kitchen after Debra Winter and we invite friends and acquaintances of Deb to our meeting with refreshments afterwards. We are sincerely grateful for the wisdom and energy that Deb and John freely gave to SpringDale and our community.
In this time of continual fast change, SpringDale tries to offer opportunities for people to keep up with the change through courses, seminars, workshops, events, volunteer opportunities and discussions. The way I try to cope with change is to read, listen, research, test it against what I already know and believe to be true, start good conversations and make the information your own. I have learnt that facts may only be true for a short period of time these days as more is learnt and shared facts change.
The other mindset that I try to use is one that my daughter taught me, fail faster. I was horrified when I first heard the name, having tried my whole life not to fail at anything and perhaps the name is a little more harsh that the reality of the concept. It means do something and then test it – if it needs improvement change it, test it again and change if necessary. Keep testing till it seems to work for most people.
Once you understand this concept the world opens up. You don't need to try for perfection prior to showing anyone. People become part of the process and will probably accept the change more readily because they have been part of it. I'm excited by this and continue to try to employ it in everything I do. I know I don't know everything. I know my background is not the same as everyone else's so I know I need to test, test, test before we can get something accepted.
I have been lucky enough to be in the right place at the right time and have taken up challenges with both hands and takes my best to fulfil whatever role I have tried. I love that I keep learning with the help of others. I love that I now know and understand that it is the journey not the destination that is so very important. So many fantastic people keep crossing my path and I thank them all for making the journey so special.
Thank you so much for your kind thoughts and wishes, thank you for whatever you do to make our community stronger, happier, healthier and more considerate of everyone in our community. I love living on The Bellarine and will continue to do everything in my control to keep The Bellarine as the best part of the best part of the World.
I look forward to meeting you and having a great conversation.
Anne Brackley
Coordinator SpringDale Neighbourhood
Centre for the SpringDale team