Online Learning
SpringDale is offering as many of the usual services on-line or at a distance as we can. Our Classes for term 4 will be a mixture of face to face and via zoom. I will work with you to help you achieve your goals and may be able to help connect you up if you need it. Please apply even if the class has started, we may be able to connect you in. Please book on-line if you can, email the office or phone 5253 1960. Anne Brackley Coordinator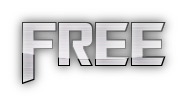 Learning
Designed to help activate your creativity, via a variety of different techniques. The techniques include fine art, sand play, painting, movement meditations, autobiographical comic making, music, drama and narrative therapy. Each of these modalities are to be explored and encourage individuals to work on their creative lives, according to the philosophy that everyone is creative, no matter your background, and through creativity, your life can become more vibrant.
You May Achieve
An increase in confidence, an ability to explore a variety of artistic methods, creating community, helping work through emotional blocks, and helping people reach personal goals outside of the class.
You May Need To Bring Along
A variety of
** papers
** pens
** brushes and paints
** sand stored in boxes and small figurines.
Your Instructor – Courtney Brackley B.A.
Skill Level – Beginner
When It Is Happening
Dates: Friday 16 October 6 November [4 sessions]
Time: 1.00 PM – 3.00 PM
Fee: Free. Bookings are essential
Courtney Brackley – Biography
Courtney Brackley is a University of Melbourne Graduate with her Bachelors of Arts, Majoring in Creative Writing and is currently working on her Diploma in Holistic Integrated Creative Art Therapy. She has had 2 years of experience working at Access Your Supports, a service for families with Disabilities, giving her a plethora of experience with Social Work, empathy and patience. Courtney has also directed and acted in many children's pantomime productions.