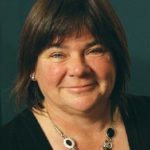 Dear friends and friends that I am yet to meet, As I sit to write this so many emotions wash over me. It has been an interesting month to reflect on and my life seems to be about to get a little more busy at least for a little while.
I remember as a young girl wandering through my Guide handbook and planning challenges every night so that I was always learning and doing new things that contributed to having a wide range of skills and being ready to do many things. I have continued this strategy but these days it usually involves coming up with new projects to help the whole community. These projects are based on ideas from the community that I have been told about or happen to hear in passing.
Challenges also pop up as opportunities and I am forever on the lookout for new opportunities as I never know where they may lead. Who could have imagined that an afternoon speaker at an Adult Community Further Education meeting in Colac many years ago, would lead to lifelong goal of chasing innovation and community entrepreneurship? Jason Clark inspired me with his words and with his experiences that he shared with his audience. A few years ago when I rang him and invited him to speak at SpringDale and he agreed, I was overwhelmed. When he came to SpringDale he enlightened the many people who attended that breakfast.
Over the last month we have had a number of challenges. Our long term supporter of SpringDale, Debra Winter died bravely and courageously. Debra came through our door to gain experience as a student on placement during a Community Service certificate but we learned more from Deb than I believe she learned from us. During my husband's accident, 3 years ago, Deb was incredibly supportive of the Centre, my family and me. She has left us with a stronger centre and we would love to share some of her favourite recipes with you. We are selling her recipe book for $3 and the money is going to support the SpringDale Messenger, to help to connect our community with each other. Thanks to Deb's family for sharing her with us and continuing to share her skills with us via her recipe book.
Many may know that SpringDale was the Evacuation Centre during a recent emergency in Drysdale. We thank City of Greater Geelong for using our Centre for this purpose and thank everyone who helped to reduce the risks during the event and during the debriefing afterwards. Thank you everyone who helped our community during this time of need. SpringDale will always try to meet community needs as they arise.
If you haven't been through our doors, I continue to invite you to come and be introduced to SpringDale and our services. Once through the door don't be surprised if you find something that might interest you into the future.
Anne Brackley
Coordinator SpringDale Neighbourhood
Centre for the SpringDale team