(download)
18th Adrian Mannix OAM Community Service Award
Community members are invited to nominate people who have given exceptional service to our community. Nominations close on the
26 April
(2019), and can be submitted via email, mail or delivery to SpringDale Neighbourhood Centre.
P: (03) 5253 1960
E:
office@springdale.org.au
Please use the link on the left to download the application form.
Course Highlight
Tutor:
Charlene Angus
Level:
Beginner
Dates/times:
Sat 11 May (1 Session)
10.00am – 4.00pm
"Mozzarella, 5min Mozzarella and Ricotta"

Fee:
$100
For more information about the courses on offer at SpringDale, select (New) Online Booking , or Classes in the main menu above.
Latest Publications
(latest)
SpringDale Messenger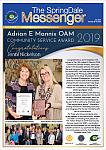 (open) download
2019
Business Directory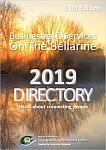 (open) download
Course Guide PDF
(Term 2)
(open) download