The SpringDale messenger is a locally produced publication detailing what is happening at SpringDale Neighbourhood Centre and the surrounding area. The messenger is delivered to some 17,000 households and selected business within the catchment area. The messenger is delivered FREE.
The messenger is delivered to households and businesses in the following areas:
Drysdale
Curlewis
Clifton Springs
Portarlington
Indented Heads
St. Leonards
Leopold
The Messenger is also delivered to selected businesses and shops in the following areas:
Ocean Grove
Queenscliffe
Point Lonsdale
Coordinator's News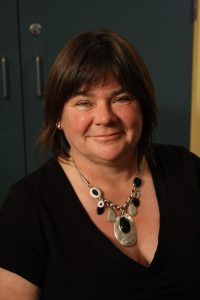 Dear Friends of SpringDale and the Bellarine,
Much of what I do in life is in partnership with someone else, another group or organization, thus partnerships are super important to me. I have found that the best partnerships are built on very small, positive, interactions. Being consistent with word and deed, setting a good example and not asking someone to do things I wouldn't be prepared to do, all seem to set the partnership up for success.
All the volunteers, who write for the Messenger are in partnership with us. Providing stories of hope and activity for community members to enjoy, they inform and invite, bringing stories to our attention, for all of us to be inspired or to attend. Thank you for your writings and pictures for another year of articles for our community.
Latest Issue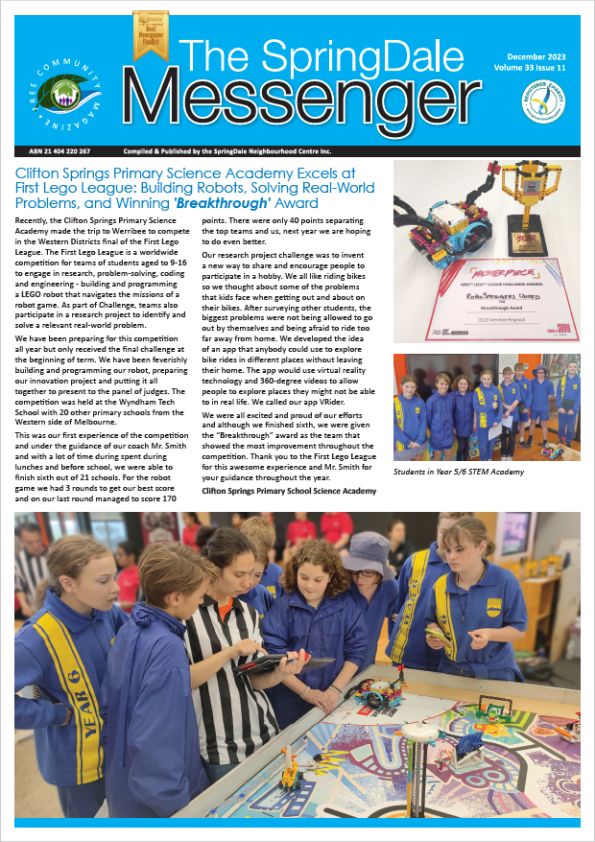 Historical Editions of the Messenger
Visit our website dedicated to recording all the editions of the messenger from inception in 1991 up to the present day.