The SpringDale messenger is a locally produced publication detailing what is happening at SpringDale Neighbourhood Centre and the surrounding area. The messenger is delivered to some 15,000 households and selected business within the catchment area. The messenger is delivered FREE.
The messenger is delivered to households and businesses in the following areas:
Drysdale
Curlewis
Clifton Springs
Portarlington
Indented Heads
St. Leonards
Leopold
The Messenger is also delivered to selected businesses and shops in the following areas:
Ocean Grove
Queenscliffe
Point Lonsdale
Coordinator's News
Anne Brackley OAM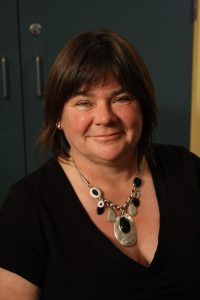 I'm sorry I'm finding this hard to write because I feel very guilty – I am grateful for this opportunity to slow down. I have enjoyed getting to meet and have interesting conversations with so many people who partake of SpringDale activities regularly, but I am usually running around trying to keep the administrative and strategic wheels of SpringDale turning. During this time – connecting with people is strategic and has shown us how we can operate in a different way.
Being able to sit and eat dinner and enjoy the taste has been enjoyable and I've even had time to dream about flavours I'd like to try again. I've loved eating out of the pantry and the freezer and working out how to embellish something that has been waiting for us to use it up. I've even roasted chickpeas, a can of chickpeas had been awaiting use for a while. Some I've put very spicy seasoning on, that was even a bit hot for me.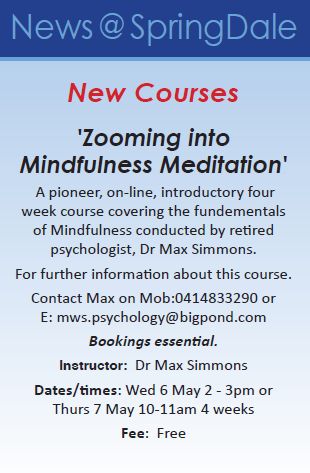 Latest Issue
Read the latest edition online. Additionally you can pick up a copy at the SpringDale Neighbourhood Centre