The SpringDale messenger is a locally produced publication detailing what is happening at SpringDale Neighborhood Centre and the surrounding area. The messenger is delivered to some 15,000 households and selected business within the catchment area. The messenger is delivered FREE.
The messenger is delivered to households and businesses in the following areas:
Drysdale
Curlewis
Clifton Springs
Portarlington
Indented Heads
St. Leonards
Leopold
The Messenger is also delivered to selected businesses and shops in the following areas:
Ocean Grove
Queenscliffe
Point Lonsdale
Coordinator's News
Anne Brackley OAM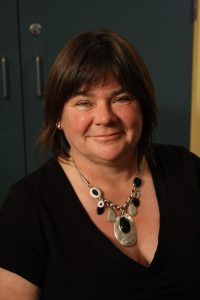 My role continues to evolve as new people join SpringDale and new ideas are presented and are followed and I continue to learn as a person and as a Coordinator, Facilitator, Manager and Enabler. Hopefully you will find something to interest you at SpringDale and I continue to have my heart warmed every time I hear that someone has been prescribed a dose of SpringDale and I thank the doctors who are doing this.
<<Read More>>
FYI
Drysdale Bypass from the sky!
We're building the 6km Drysdale Bypass between Jetty Road and Whitcombes Road to improve safety and ease congestion on the Bellarine Peninsula.

We have produced a video showing how much progress we've made. Check out the drone footage on our news pages at roadprojects.vic.gov.au/projects/drysdale-bypass
Latest Issue
Read the latest edition online. Additionally you can pick up a copy at the SpringDale Neighbourhood Centre