The SpringDale messenger is a locally produced publication detailing what is happening at SpringDale Neighbourhood Centre and the surrounding area. The messenger is delivered to some 15,000 households and selected business within the catchment area. The messenger is delivered FREE.
The messenger is delivered to households and businesses in the following areas:
Drysdale
Curlewis
Clifton Springs
Portarlington
Indented Heads
St. Leonards
Leopold
The Messenger is also delivered to selected businesses and shops in the following areas:
Ocean Grove
Queenscliffe
Point Lonsdale
Coordinator's News
Anne Brackley OAM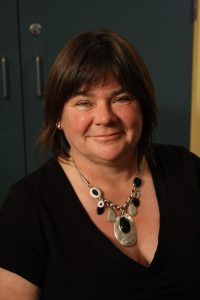 Every month there is so much to bring to your attention, usually with such a positive story of a new service or activity but this time I have to inform you of something we are closing. It is with a very heavy heart that I inform you that our SpringDale Occasional Care has closed after almost 30 years of service to our community.

<<Read More>>
FYI
Drysdale Bypass – Update
The Drysdale Bypass is progressing and over the last 9 months much of the work has been able to be done with little impact to the flow of traffic but over the next few months traffic conditions will change a number of times. I encourage you to stay up to date with the works and please allow a little more time for your travel. Major Roads Projects Victoria Drysdale Bypass Project Team are committed to keeping you informed email contact@roadprojects.vic.gov.au or call 1800 105 105.
During October to December Portarlington Road between the Portarlington Road, Grubb Road, Jetty Road roundabout and Leura Park will be reduced to 3 lanes to enable the connection of Portarlington Road and Grubb Road into the Bypass to be built. During this time, the High Street traffic will be switched to the newly built lanes near Reserve Road to enable works to begin on the other side of High Street.
Latest Issue
Read the latest edition online. Additionally you can pick up a copy at the SpringDale Neighbourhood Centre