The SpringDale messenger is a locally produced publication detailing what is happening at SpringDale Neighbourhood Centre and the surrounding area. The messenger is delivered to some 15,000 households and selected business within the catchment area. The messenger is delivered FREE.
The messenger is delivered to households and businesses in the following areas:
Drysdale
Curlewis
Clifton Springs
Portarlington
Indented Heads
St. Leonards
Leopold
The Messenger is also delivered to selected businesses and shops in the following areas:
Ocean Grove
Queenscliffe
Point Lonsdale
Coordinator's News
Anne Brackley OAM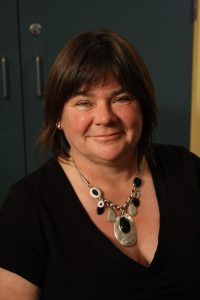 Near the end of 2019 I was looking forward to writing this message about 20:20 vision and looking forward for the next 12 months but as the holiday season has unfolded this seems an inappropriate use of this column. So many of us have been touched by the fires that raged through so many parts of Australia over the last few months. Rebuilding and recovery will be exhausting for so many people and I know that the Neighbourhood Houses will be there for communities in need, as we will be too in a more remote way.
FYI
Protecting Plants, Protecting Life
The United Nations has declared 2020 as the International Year of Plant Health. The year is an opportunity to raise global awareness on how protecting plant health can help end hunger, reduce poverty, protect the environment, and boost economic development.
Latest Issue
Read the latest edition online. Additionally you can pick up a copy at the SpringDale Neighbourhood Centre