The Welcome Kit is one of the special ways that we try to assist new residents to feel a sense of belonging as they transition into a new place of residence.
We try to ensure that our documents are pleasing to the eye and are inviting to open. As such we have a beautiful photo on the cover of the Kit. We hope that the cover helps the kit to remain in the house for an extended period of time.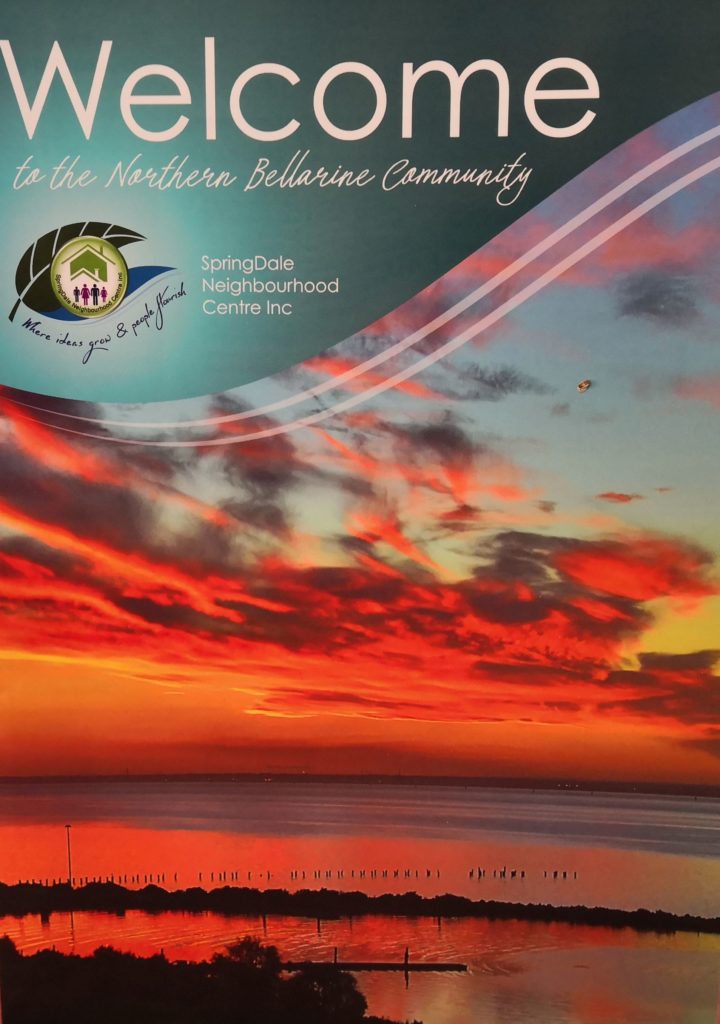 The contents of the Welcome Kit is equally as important. Included in the welcome kit are
Other community groups and some businesses also provide pamphlets and information to invite new residents to use their services or to visit the club as part of their transition.
Some people pick up a Welcome Kit and give it to a new neighbour. Others come to SpringDale if they are keen to move to this part of the Bellarine and they are pleasantly surprised to be welcomed so warmly. Most people come to SpringDale and pick up a Welcome Kit for themselves and have a guided tour of our Centre at the same time.
We encourage feedback and also continue to look for other documents to include in our Welcome Kit.

Call into SpringDale Neigbourhood Centre and pick up your copy today!
History of the Welcome Kit
Our first Welcome kit was created as part of a community development grant from City of Greater Geelong in 2000. We are now onto the 3 iteration of design of the Welcome Kit and thousands of them have been handed out over the last 20 years.
We now self-fund this project through gaining sponsorship of printing the cover, through business advertising, helping to make this project sustainable. Thanks again to the businesses that support this project.