What We Do
Get off that screen, have fun and keep your mind active with jigsaws! We have about 5000 puzzles in our Springdale Jigsaw Library, with new-puzzles added each month. Come and have a cuppa, and meet other puzzle people. Then search through our collection and select the jigsaw you want to complete, take it home and complete it, return it and take another one home. And if you're a novice, no problem! You can start with a small piece puzzle and work your way up bigger jigsaws. Also get some handy tips from our Jigsaw Junkie, Neville.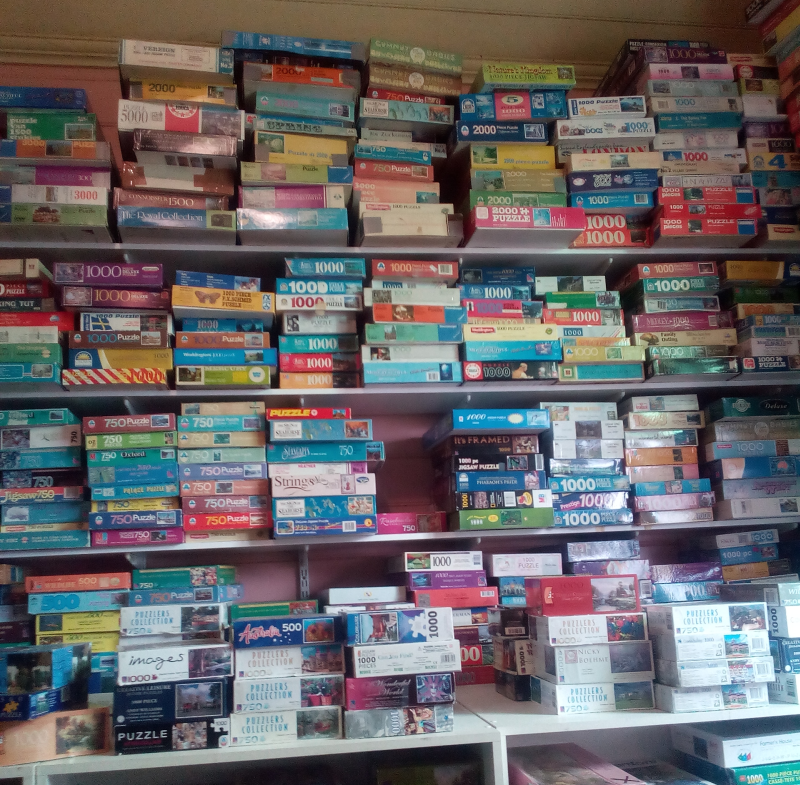 The Details
Contact: SpringDale on 5253 1960
Meeting Date: First Thursday of the month [except January]
Meeting Time: 10:00 AM to 12 noon
Location: SpringDale Neighbourhood Centre, Jigsaw room inside the hall.
Donation: 40 cents per puzzle
To attend any SpringDale Group you must be a member of SpringDale Neigbourhood Centre.
Annual Membership is $12.00. Life time membership is $100.00.
Each group charges a small donation fee payable to SpringDale Neighbourhood Centre to run the group activities.